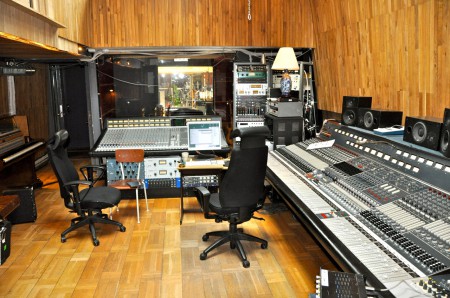 Svenska Filmstudion is a film company producing feature and music documentary films. Several of our productions have been financed by the Swedish Film Institute and most of them are commissioned by the Swedish Television and co-financed by the regional film fund Film i Väst.
We also take on co-productions with international financing and have represented Sweden on film festivals worldwide and on the international tv-market. The objective is to produce high quality documentaries internationally with a global distribution.
Our films have both been nominated for and won several international prizes, and have received good critics, both in Sweden and in international media.
Svenska Filmstudion was founded in 2009 by the directors Carl Pontus Hjorthén, Martin Jönsson and director/producer Kalle Gustafsson Jerneholm.
Contact info
Svenska Filmstudion
Amiralitetsgatan 19a, 414 64 Göteborg
Phone: 0046 (0)707 130 500
E-mail: info@svenskafilmstudion.com